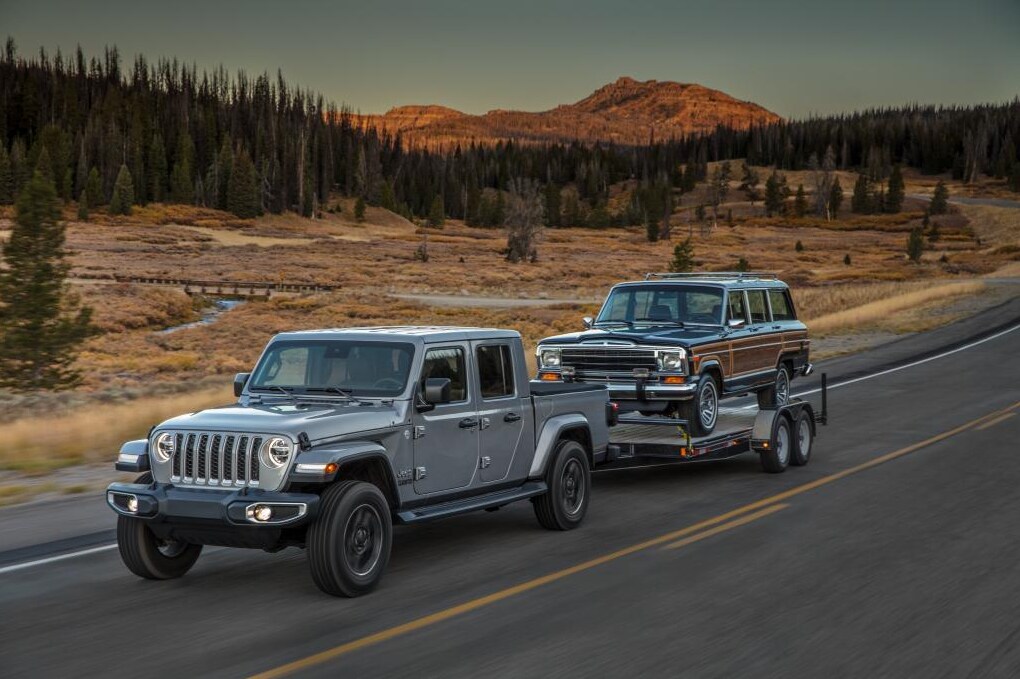 Start with Fiat Chrysler choosing jeep for their pick up truck. talk about the other brands they have withinmidsized truck sales have doubled in four years The Fiat Chrysler Automobiles manufacturer has many known brands in its portfolio. With the knowledge that midsized pickup U.S. sales are up 18 percent it was to be expected that the company would work on releasing a new truck of their own to try and tackle the competition.
Throwing a new contender in the arena, however, it's a challenge as much as it is a leap of faith; with Chevrolet and Toyota taking the lead with 26 and 25 percent increase rate respectively and GMC and Nissan following with a 9 and 8 percent each, FAC's truck choice would need to be not strong but smart if they truly wish to have a chance at fighting for a piece of that midsized pickup pie. 
Enter Jeep Gladiator 2020.
To some the FCA's choice to make Jeep the brand through which the company released their first midsized pick-up truck rather than their designated track brand, Ram may come as a surprise but not to us. It does not take much effort to look into the history of Jeep and the profound devotion of its steadfast enthusiasts to know the long lasting impact Jeep trucks have left within its audience. The choice, as you can see, feels far from random.
FCA smartly drew inspiration from the Wrangler model to create its Gladiator 2020 and then it sprinkled some more modern touches and design to bring the model to a contemporary world without losing its classic personality we all love.
The Jeep Gladiator inhabits both the sophisticated and off-road worlds and that is one of its strengths. The versatility of its design and the future adaptations coming down the line guarantee that this fashionable warrior of a truck will be something to talk about; and it already is.
The Gladiator has already been honored by the Northwest Automotive Press Association (NWAPA) during their host event, "Mudfest" taking home top honors when voted "Northwest outdoor Activity Vehicle of the Year" and it also earned a win in the truck and Extreme Capability categories. These achievements are testament that FAC's new Jeep Truck remains On-Brand bringing functional and efficient capabilities which make Jeep the outstanding name it is.
With truck sales having doubled in four years, according to Tim Kuniski, Fiat Chrysler has now created an opportunity to not only revive this Jeep legacy but also to make claim of a broader spectrum of the industry. After the all-new 2018 Jeep Wrangler was named SUV of the Year and the Ram 1500, Truck of the Year by MotorTrend, it appears the Jeep is making a combat which is bound to keep us entertained.